Education Jobs
It takes a unique and dedicated spirit to work in education. For the right person, this is the kind of career that can fill a desire to do meaningful work in the world. There is now a lot more choice in education jobs than there was in the past, meaning there is a wider variety of job titles in today's education.
Education jobs run the gamut from classroom teachers to online advisors to teacher-trainers. The one constant in education jobs is the prevalence of postgraduate degrees among successful professionals in the field. It is impossible to teach a subject without first attaining mastery in the field. The extra education and investment required can lead to increased compensation and job security.

Teachers must choose whether they will work in primary, secondary, or postsecondary education. Primary school teachers must attain expertise in human development and learn how to deliver instruction in unique and universal ways. Secondary school teachers also deal with development issues, but must master their content knowledge more completely. Those working in postsecondary education work with students that have been in school for a long time, and they usually know how to study and acquire knowledge. Educators must be experts in their field and be able to analyze their students' understanding of difficult, but vital, material.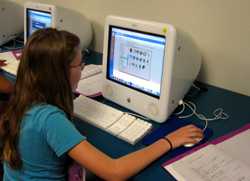 Classroom teachers are the frontline workers of the education industry. Many school districts and private institutions are increasingly requiring educational benchmarks for teachers. Some states require teachers to pass a standardized test about content and human development. Teachers must constantly improve their education through certification, postsecondary credits, and master's degrees, in order to keep up with industry standards. Many jobs come with a good deal of security, including tenure, and solid benefits that range from vacation to retirement.

Support staff completes much of the work done in modern education. Some of them are even more highly educated, such as learning specialists and school administrators. Many positions are open to entry level workers that may improve their status through professional development. Classroom assistants, online tutors, and teaching assistants do a lot of the administrative work that makes education possible. Administrative workers make up a significant amount of education professionals and represent an important job sector.
Education jobs come in all shapes and sizes.
Teaching comes to mind most often, but at every level of education, there is a whole team of people working hard to make sure that students get the best education possible. Teachers and professors play the most visible roles, coming into contact with students on a regular basis. There are also teaching assistants and aides. Behind the scenes, there are dozens of administrators and support staff, working to improve curriculum and policy.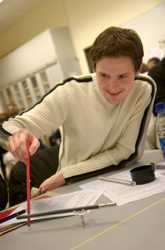 Let's look at some education jobs in more detail.
Administrators - Former teachers often become administrators, who don't work directly with the students but instead work to manage schools and staff. They plan curriculum, support teachers through training and encouragement, and follow district and state rules.
Teachers - To be a teacher, you usually need a bachelor's degree and a completed teacher certification, although many private schools vary in their requirements. You may teach preschool, elementary, high school, or college, and you may choose to be a homeroom teacher, a substitute, a specialty teacher, or just about anything in between. Teaching is more than just an education job - most successful teachers approach it as a calling.
Assistant Teachers - Also known as para-educators or aides, assistant teachers help teachers in the classroom with daily tasks and student management. They may also be assigned to a particular student or group of students with special needs.
Tutors - Often college students or certified teachers, tutors help students who are struggling or want to do some extra studying for an exam. Many tutors work independently. Others are employed by a tutoring company.
Professors - Professors are college-level teachers who usually have more education and training than elementary/secondary school teachers or other education jobs. They may do research in their field in addition to teaching classes.
How To Find Education Jobs
Depending on your location, you may have trouble finding education jobs. Some cities have a shortage of teachers and educators, while other cities have too many professionals and not enough students. But in general, good teachers and educators will always be in demand. Make sure to keep updated on your local education scene, so you will know if you need to consider relocating.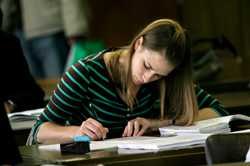 Network like crazy. In higher education especially, reports from 2009 show that the number of job opportunities continues to grow, though many of these jobs are not advertised. This means that employers are hiring in-house applicants or personal contacts. Networking has never been so important for a job in higher education, and is generally helpful in any education job.
Use the web. Job search engines list many education jobs regularly. Check with these sites regularly to search by city and job category. Do a thorough search of your local job opportunities, but also periodically search outside of your local area - perhaps in the next city over, or even the next state. This will help you decide if relocating might be the best option, or if you just need to have a bit more persistence in your local education market.
Be a substitute. Many teachers and administrators start out as substitute teachers. The hours and travel can be erratic at times, and you will likely work with a variety of ages and subjects. Substitute teaching will keep you on your toes! But it offers a great view of the teaching life and different types of opportunities available. You will also make contacts during your substitute teaching jobs that can help you secure a more permanent position later on.
Education Jobs Resources
When you're looking for education jobs, you'll need to use as many resources as possible. The internet offers a variety of job search websites specializing in education. You may want to make a folder in your browser favorites just for education job searching, and you should check back regularly for updated listings.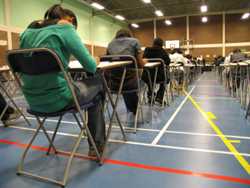 Below you'll find a few websites to help in your education job search. In addition to posting your resume and searching for jobs, take time to explore their articles and discussion forums. You may find a helpful new perspective.
The Apple (http://www.theapple.com/) - social networking site for new and future educators, offering an extensive library of helpful articles, online discussion forums, and a searchable job database.
Higher Ed Jobs (www.higheredjobs.com) - search education jobs at the college level by location, type, or category. Provides a section on career tools where you will find further resources, including employer profiles, an online chat room, and resume help.
Education America (www.educationamerica.net) - a searchable database for teaching and other education positions in K-12 schools across the country. Search by job, employer, and location. Complete a free registration form to search jobs and post your resume.
Education Degree Zone (www.educationdegreezone.com) - understand the requirements to becoming a teacher and finding the right education degree program. This resource offers helpful articles covering all of these topics.
Education Job Site (www.educationjobsite.com) - search a variety of education jobs, from librarian and receptionist to teacher and director. This great resource offers helpful articles, resume posting, online career videos, and job descriptions.
Education Programs Now (www.educationoprogramsnow.com) - outlines the necessary steps to becoming a teacher and various certification programs.
Education Jobs Search Tips
The education job market is highly competitive in most categories, and any extra effort on your part will pay off. Here are a few tips to help you land that perfect job.
Fine-tune your resume. Not only should you customize the cover letter (or email) to a particular person at a particular school, but you should also customize the contents of your resume to include the most relevant information for that position. Highlight your most applicable experiences - for example, if you want to teach junior high, you may want to include that you substituted regularly as a junior high teacher in another district. Your resume should be clear and concise. Also, make sure you have an electronic resume compatible with most computer operating systems, for quick uploading to the web should you need to apply online.
Brush up on your interview skills. In many education jobs, you will come face-to-face with students, teachers, or other administrators. This makes your physical presentation fairly important, and something you want to prepare before your interview. It may help to practice your interview beforehand with friends or family.
Follow up with online search results. If you went job searching online and applied for several positions, follow up with those employers either by phone or email. They will be glad to see someone taking a proactive approach to their career, and will appreciate your thoughtful gesture.
Keep yourself updated on everything. Besides technology, education is one of the fastest-moving fields out there. Teaching theories change constantly, policies shift from year to year, student behavior and trends change, even teaching tools change - for example, when was the last time you saw a blackboard with white chalk? To compete in this workforce, keep your appearance clean and updated, and make an effort to understand the latest cell phone and computer trends. Read education journals and magazines. And don't use age as an excuse!
Last Updated: 11/11/2012